We are delighted to announce that in our first year of trading, For Our Love of Pets has been awarded "Best for Bespoke Pet Care Services Worcestershire" by Lux Life Magazine under their Pet Product & Service Awards category https://www.lux-review.com/winners/for-our-love-of-pets-2/
LUX is in its third year of publishing, and in this category their aim was to recognise and reward those parties who strive to produce the services and products which benefit the well-being and health of our beloved pets.
For Our Love of Pets continues to provide services tailored to individual clients' needs whether that be for dogs, cats, chickens, sheep, or any other member of your extended family.
Although we have a variety of guideline services, we are never prescriptive about what we offer because everyone is different and more particularly your pets will all have their own special needs and requirements. Being awarded this title would indicate that we are getting this right but, as always, we are happy to consider all requirements to make it a truly bespoke and tailored service.
Whatever you need please do check with For Our Love of Pets to see if we can help you.  Jacqui@forourloveofpets.co.uk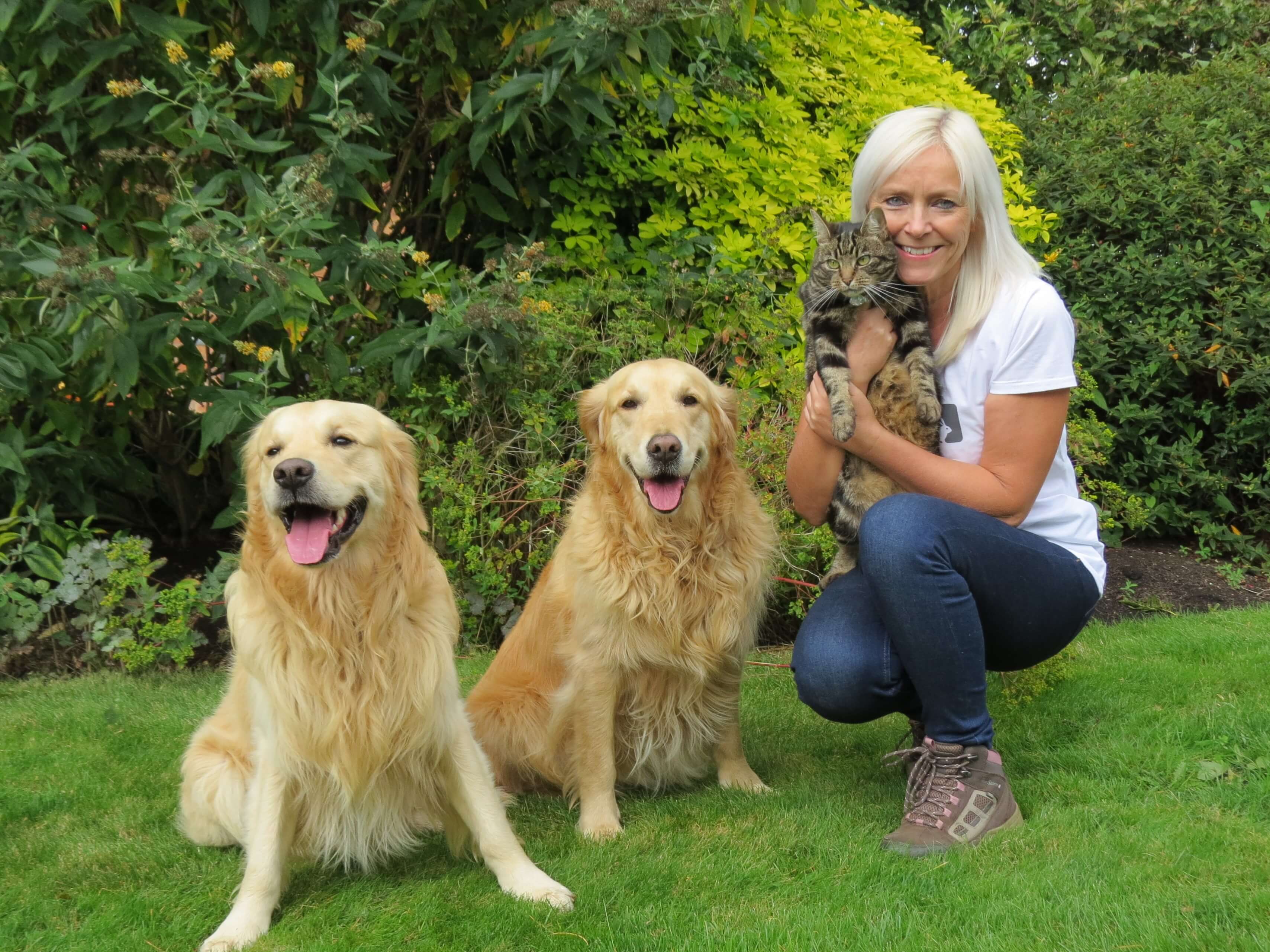 Want to know more about our services?
Alan Munro (Dog Walker and Pet Carer)
Alan's first love for animals came at a very early age with two welsh corgis called Patches and Billy, and a ginger Tom cat called Shandy.    After being married for a few years and having two young children  they decided to add to their family by having a Red  Setter who they called Bruno.   Bruno gave them thirteen years of happiness.  They also had a Gordon Setter and an English Setter during that time  but unfortunately the Gordon Setter had an irregular heartbeat and passed away aged five.  The English setter lived to a good age.     Alan then decided that they should have another Red  Setter, so along came Barney who was from a litter of thirteen and a Best in Breed at Crufts .
Today Alan has a Red setter called Rory, two Black Labradors called Jet and Diesel and two cats , Guinness and Peaches. Jet now nine was adopted and Diesel who is two and half should have been a therapy dog for my late disabled daughter.     When not walking his  dogs, you will find Alan running with Diesel in and around the countryside.  They love park runs and have had two  first places in little less than a year.  Alan regularly runs 30 miles a week.
Alan is Canine First Aid trained and has completed the Covid 19 – Disease Control for Pet Professionals with the Pet Industry Federation.