Providing a Safe and Happy Easter for your Pets
Easter is another time for family and friends, for catching up and possibly over indulging. If you are entertaining and your counters are full, remember, that can be a very tempting place for dogs and cats to have a little rummage if they feel they might get an extra morsel of something "humanlike" and tasty. Try to keep everything in cupboards or secure containers so they are out of sensitive noses' way.
Food/Chocolate
The main ingredient to having a lovely Easter has to be Easter Eggs doesn't it? And of course, chocolate is one of a number of human foods which are toxic to dogs. It contains theobromine, a chemical that can be fatal to pets. The darker the chocolate, the higher the risk. So, you should keep pets away from any foods containing chocolate, such as cakes, sweets, cookies and cocoa powder.
There are a number of dog friendly treats which look chocolatey but are made with Carob which is safe for dogs as it does not contain theobromine or other harmful substances found in chocolate. Carob comes from the bean pods of the carob tree scientifically known as Ceratonia Siliqua. It has a similar flavour to chocolate and is naturally sweet. You can get doggy cakes, treats, biscuits all made with Carob amongst a number of other lovely healthy ingredients which are all good for our furry friends.
As a reminder from our Christmas post there are many other things which are perfectly fine for us humans, but for our furry friends can be poisonous and in some cases, fatal. A list of items which are poisonous for your pets can be found on the PDSA website – details below.
https://www.pdsa.org.uk/taking-care-of-your-pet/looking-after-your-pet/all-pets/poisons-and-hazards-for-your-pets
The Chaos
Although not quite the same as Christmas, Easter can still appear to be very busy for your pets so help them adapt by keeping to their normal routine, as much as possible. Provide somewhere cosy and quiet for them where they can hide away and have their own space if that's what they'd prefer – very likely the case for cats. If they choose to opt for their quiet space, make sure they are left alone and not disturbed by children or other guests.
Visiting
If you are visiting family or friends, try not to leave your pets alone for long periods if that is likely to cause them distress.
If you are taking your dog or cat with you to spend Easter day with family or friends, take something which smells familiar to them, their bed, a blanket or a basket to help them feel secure. Take some of their favourite toys and chews to help keep them entertained. There will be lots going on in a place that may not be familiar to them, so they need some security and comfort.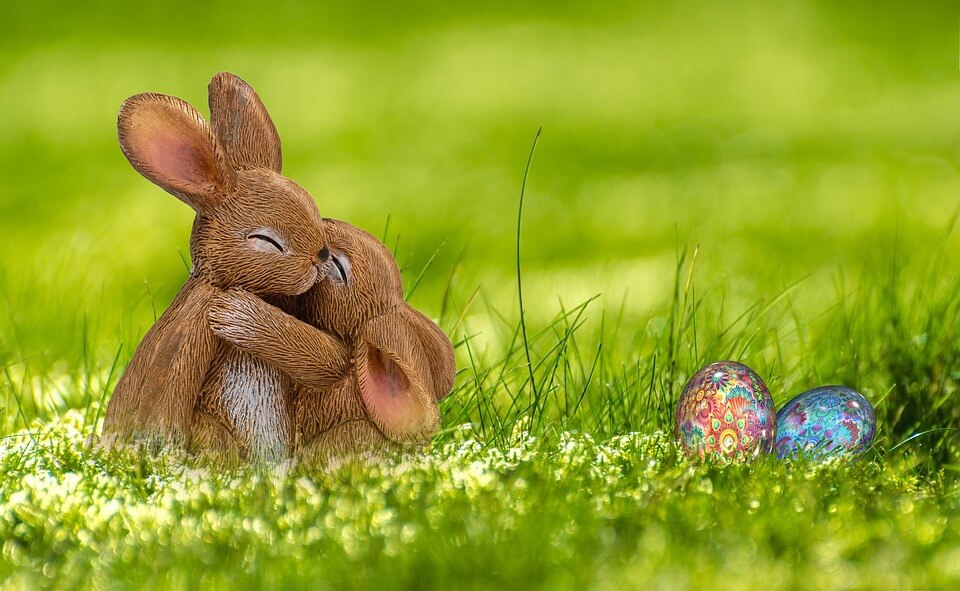 Want to know more about our services?
Alan Munro (Dog Walker and Pet Carer)
Alan's first love for animals came at a very early age with two welsh corgis called Patches and Billy, and a ginger Tom cat called Shandy.    After being married for a few years and having two young children  they decided to add to their family by having a Red  Setter who they called Bruno.   Bruno gave them thirteen years of happiness.  They also had a Gordon Setter and an English Setter during that time  but unfortunately the Gordon Setter had an irregular heartbeat and passed away aged five.  The English setter lived to a good age.     Alan then decided that they should have another Red  Setter, so along came Barney who was from a litter of thirteen and a Best in Breed at Crufts .
Today Alan has a Red setter called Rory, two Black Labradors called Jet and Diesel and two cats , Guinness and Peaches. Jet now nine was adopted and Diesel who is two and half should have been a therapy dog for my late disabled daughter.     When not walking his  dogs, you will find Alan running with Diesel in and around the countryside.  They love park runs and have had two  first places in little less than a year.  Alan regularly runs 30 miles a week.
Alan is Canine First Aid trained and has completed the Covid 19 – Disease Control for Pet Professionals with the Pet Industry Federation.